2 health fairs coming up including>
2017 HACKENSACK HEALTH FAIR         Saturday, April 1st
And the first annual BERGEN COUNTY CARE FAIR…
       ON APRIL 23 is the care fair Bergen county at the Hasbruck heights Hilton

CLICK HERE FOR information on the Bergen County care fair
HERE are some more resources.. NO MEDICAL insurance or under insured?
here's BVMI's new location and Mental health services as well…
BVMI NEW LOCATION!>>  Low insured & no insurance, Medical clinic mental health as well Right in Hackensack on Essex street..
new location in Hackensack, at 75 Essex Street, Suite 100.
Just a few blocks from the old offices…on the southwest corner of Essex Street and State Street. same # (201) 342-2478
http://www.bvmi.org/
follow more events on our face book page CLICK HERE
APRIL NARCAN TRAINING  Free Bergen County> CLICK HERE for details on face book
HERE is the update of the HRG Community resource guide 2017 PDF & WORD Version>>
2017 PDF HRG Guide ver> 2017 March-may Hrg Commmunity Resource Guide PDF-ver
2017 WORD VER HRG Guide>2017 March-may Hrg Commmunity Resource Guide WORD ver
NEW FOOD PANTRY- CALL TO REGISTER ON THE THIRD WEEK (BC residents )   –Call to register 201-289-1718 on the third week for the -Food Pantry for the third  Thursday of every month- Shiloh A.M.E Zion Church Englewood,NJ
New Help line & Resources for Addiction issues>> 
For all other addiction related services Call 1-844-ReachNJ (1-844-732-2465)  "This helpline provides an individualized assessment of callers' needs. The helpline offers 24-hour service focused on addiction, and serves as a one-stop shop to simplify the process for those seeking help."  click here FOR Reach-NJ
****************
 Click HERE  for more info. ON food pantry
They are not calling it the obama phone anymore but Safelink has a new offer:
Are Eligible For A Free Android Smartphone with Free Minutes, Unlimited Text, & 500 MB of Data.  Bring Your Own Phone and Receive 1 GB of Data For The First 3 Months.
Claim Yours – http://governmentphoneprogram.com
(The others can be found (Assurance)   By CLICKING HERE!)
(The others can be found (Reachout)   By CLICKING HERE!)
*********************
Update on Emanuel Christian Church's programs: Including FREE producer market every Friday, Saturday & Monday 9:30-12:00 noon CLICK HERE for more info On Emanuel & others
Bergen County Wellness Center & Community outreach is now  open Tues-Sat-1-5pm check out their Grand opening- PICS –  CLICK HERE
For thoughts of you who missed "The Arc" and the other new resources……
I recently visited "The Arc of Bergen and passaic"! One thing other than housing,  housing support & discrimination of is raising wadges & reasonable wadges! So many are being discriminated against and "The Arc" is working with Org's to help with this.
The Arc of Bergen & Passaic counties located at 223 Moore St Hackensack:
(201) 343-0322 is not only an advocacy group for the "A-bil-i-tied" not disabled but also a wealth of resources for the intellectually, developmentally such as autism, down and epilepsy! so many people have epilepsy these days when homeless and especially living alone an be challenging The Arc has many programs available.
Please check out the resources not only from arc but Friendship house & H.I.P. and if you get a chance please CLICK HERE to petition for better wadges & more medicade services.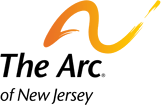 has many residential services CLICK HERE
here are some more "Arc of Bergen / Passaic" resources CLICK HERE..
 "Friendship House has many  programs & build the skills of individuals with varying abilities and developmental needs by providing, within a safe haven, comprehensive clinical treatment, vocational training and work opportunities in order to achieve meaningful and productive lives. The services provided by North Jersey Friendship House are designed to address the unique needs and goals of the individual. Our programs include day treatment, supported employment services and an adults with autism day program.  In addition, we have two new programs, ICON and CLEAN   many more… CLICK HERE 
H.I.P. is an org.; Heightened Independence and Progress
131 Main Street, Suite 120 Hackensack, New Jersey 07601
201-996-9100 E-Mail:  ber@hipcil.org .   They help homeless and low income as well as anyone with disabilities with rare diseases find and advocate for housing and other services. "Advocacy to Individuals is an essential service which provides assistance with such issues as housing, employment, and financial benefits.  CLICK HERE FOR THEIR SITE" We an say we have sent homeless who have a hard time finding suitable housing for thoughts with debilitating situations and such. One of the main problems in NJ is housing for people who are to stable to be in the hospitals but not stable enough  for other situations.. don't give up contact them…( their advocate was featured in our HRG Resource guide!)OK here are some more resources…. & the HRG Guide 2017…
PUT ON YOUR CALENDAR…..
February 11 'th (Sat.) 11-3 "Bergen County Wellness & Community Help Center Chicken dinner at Christ Church Hackensack 12-3 pm..
check out news and other things going on in Bergen County click here 
HRG Low income & Homeless  RESOURCES click HERE for sight map!
Also Check out this Facebook post on Dyslexia…CLICK HERE Dyslexia is a neurological disorder!
as always here are links to over 7,000 free Bergen County resources for everyone>>
Ps. always check in for updates and additions … And…
any questions you can contact us  …… hrg_mediagroup@yahoo.com or:   editor@hrgcommunitynews.com
If you or you know someone who needs to use the local food pantry we have some ideas on what, where, when and  some great ideas on how to prepare and plan;  "Meals On A Budget"      listed below are some idea's then a link to excellent recipes that you can even make safely in a room where a stove is not available!
Holy trinity- 34 Maple   2'nd and 4'th sat 9:30 am Hack. (behind church-hill house )
The River mission- Second Reformed church Wed. and Sunday 6 pm Hackensack corner of Union and Anderson st.
CFA-Center  food action chk your loc-Center for Food Action of NJ :: Site Locations
Shiloh AME -129 William St, Englewood, NJ third thrs of each month
Mt. Olive-260 Central Ave, Hackensack (201) 489-6888 4 'th thrs. 9:30 am
Our links; these are just some,  you can click the town you live in and get the info on your local food pantries.  and here is "Meals on a budget"
you can also click here to find your town's pantries!
(check out all the resources below  as well)
CLICK FOR THE RESOURCE YOU NEED:
Board of Social services forms BCBSS
STIGMA FREE / MENTAL HEALTH/STIGMA FREE NEWS
click for addiction services   FOOD PANTRIES IN BERGEN 
The Bergen County "Center " (Shelter & services)   Rooming house list BC
Need help with Id's?     Full site map to resources
Homeless shelters in North NJ     Bergen  Eviction prevention 
What is #StigmaFree & mental health      Veteran Services 
Eviction prevention      Weekend at a glance 
X-offender information and free services click here
NOTE: THE RIVER MISSION HAS MOVED TO SECOND REFORMED CHURCH HACKENSACK::
and a s always the resource sites:
An easy way to find the resources you need that are #Free. Just click on the link also the "Sit-up" shelter is open starting Dec. 15>
 Also FREE Christmas events around theCounty:
click here for free Christmas events
CLICK FOR THE RESOURCE YOU NEED:
click for addiction services   FOOD PANTRIES IN BERGEN 
The Bergen County "Center " (Shelter & services)
Need help with Id's?     Full site map to resources
Homeless shelters in North NJ     Bergen  Eviction prevention 
What is #StigmaFree & mental health      Veteran Services 
Eviction prevention      Weekend at a glance 
X-offender information and free services click here
NOTE: THE RIVER MISSION HAS MOVED TO SECOND REFORMED CHURCH HACKENSACK::
and a s always the resource sites: